Members:

1

Category:

Religion & Beliefs

Type:

public

Location:

Atlanta, GA

Date Founded:

Group Owner:
Join this group!
Recent Activity
No activity since your last visit
THIS GROUP IS FOR ALL YOU WOMAN THAT WANT TO LIVE IN THE WORD OF GOD RIGHT . WE USE THE KING JAMES VERSION OF THE BIBLE TO HELP SISTER GET THERE LIVES STRAIGHT. YOU CAN JOIN GET INTO THE CONVO WRIGHT DOWN YOUR THOUGHTS OR START A THREAD USING A CHAPTER OR VERSE IN THE BIBLE TO IMPROVE THE CONDITIONS OF YOUR SISTERS YOUR CHOICE .TO CHANGE OUR NATION WE FIRST HAVE TO CHANGE OUR WOMEN.IIT'S TIME TO GET A CULTURE AND WHERE WE CAN DO THAT IS THREW THE BIBLE
VISIT US ON OUR PAGE IN FACEBOOK https://www.facebook.com/pages/Women-of-YAH/533526533339785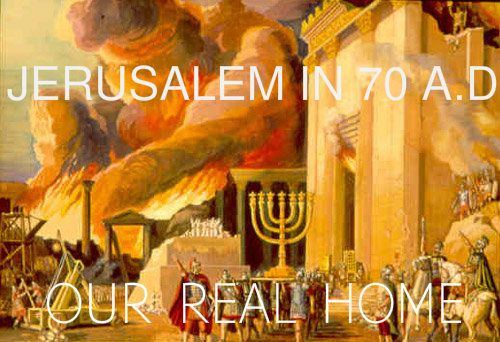 Jeremiah 30:16-17 King James Version (KJV) 16 Therefore all they that devour thee shall be devoured; and all thine adversaries, every one of them, shall go into captivity; and they that spoil thee shall be a spoil, and all that prey upon thee will I give for a prey. 17 For I will restore health unto thee, and I will heal thee of thy wounds, saith the Lord; because they called thee an Outcast, saying, This is Zion, whom no man seeketh after.
| Forum Topic | Posts | Topic Creator | Last Post |
| --- | --- | --- | --- |
| THE INSLAVEMENT OF THE HEATHEN | 1 | | |
| THE MAN IS THE LEAD OF THE WOMAN AND THE WOMAN NEED TO COVER HER HEAD | 1 | | |
| ADULTRY | 1 | | |