Members:

46

Category:

Government & Politics

Type:

public

Date Founded:

Group Owner:
Join this group!
Recent Activity
No activity since your last visit
This group is for people who know that the media is manipulated, through public relations, and covert and overt government propaganda which disseminates propaganda as news. In OTHER WORDS we are tired of lies, being bamboozled, led astray, run amuck, hoodwinked, and deceived by our leaders! This is a place where you can be updated on the sinister $h!t that is going down all over the world and how it effects US! We are in a time where the consciousness is elevating, knowledge is power and there are a bunch of corporate entities that DEPEND on a society made up of dumb dumbs! Fight the power by educating yourself on what's happening around you!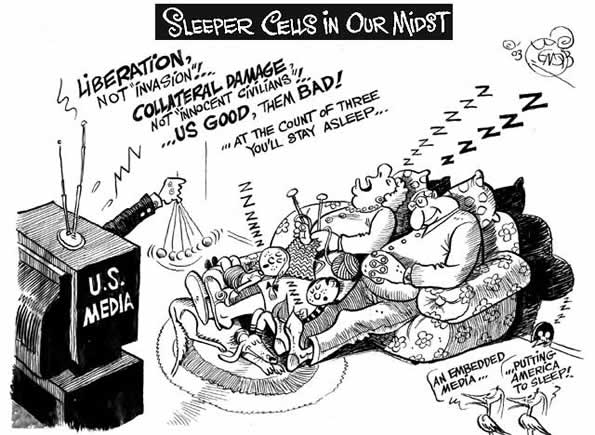 | Forum Topic | Posts | Topic Creator | Last Post |
| --- | --- | --- | --- |
| MSNBC's The Cycle continues to aim its mockery at top U.S. Generals and a Federal Agent over infidelity scandal | 1 | | |
| G-ESTEEM-PEOPLE WHO EDUCATED THEMSELVES & EVOLVED INTO THE MOST HAPPY AMERICANS USUALLY RED NECKS & PRO-BLACKS | 1 | | |
| What is really going on with the oil ? | 3 | | |
| Are you still a single and feel lonely? | 0 | | |
| Cinnamon & Honey Vs. The Drug Companies | 2 | | |
| Presidents speech last night | 2 | | |
| Lady Gaga?s ?Alejandro?: The Occult Meaning | 2 | | |
| *VIDEO*BP OIL SPILL: VOLCANIC TSUNAMI AND POISON GAS ALERT | 1 | | |
| What the "Oil Spill" really might be... | 2 | | |
| LOL...I will leave it up to ya'll...lol.... | 1 | | |
Added: June 11, 2010

by: Empress...

Views: 3

Comments: 0







Added: June 11, 2010

by: Empress...

Views: 1

Comments: 0







Added: June 11, 2010

by: Empress...

Views: 1

Comments: 0







Added: June 06, 2010

by: Empress...

Views: 2

Comments: 0







Added: May 26, 2010

by: Empress...

Views: 2

Comments: 0







Added: May 19, 2010

by: Empress...

Views: 2

Comments: 0







Added: May 19, 2010

by: Empress...

Views: 3

Comments: 0







Added: May 19, 2010

by: Empress...

Views: 3

Comments: 0